Psychotherapy and Counselling for Individuals and Couples
Based in London Bridge and Finchley and Online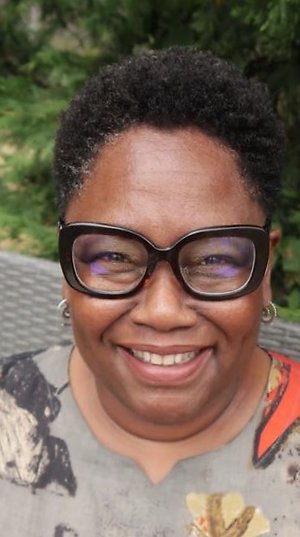 Welcome to my website!


I am continuing to provide effective and ethical therapy to clients online .

If you are looking for Counselling and Psychotherapy in South East London or North London, please take a look at what I can offer you on your journey to wellness.

I am committed to providing effective counselling and psychotherapy, where you can explore the issues troubling you. This may be a traumatic experience in your history or current concerns in your life such as depression, anxiety, low self esteem bereavement or experiencing difficulties in your relationships with partners or family members.
I provide individual and couples Counselling and Psychotherapy to clients from all genders, faiths and cultural backgrounds. My practice is sensitive to cultural issues, sexual diversity, racial diversity and disabilities. I use a range of interventions suited to your needs in order for you to make changes, move forward and improve your wellbeing.

I am qualified to practice as a Counsellor, Couples Therapist, EMDR Therapist and Mindfulness Teacher in the NHS as well as in private practice in Finchley, N3, North London and London Bridge, SE1, South London . I specialise in working with Couples To visit my Couples Therapy page please click here.

I specialise in working with issues of Trauma, which may affect self esteem, leading to low confidence and excessive self criticism. To visit my Psychotherapy for Trauma page please Click here.

As a Black Counsellor and Therapist I have a particular interest and experience in working with clients from the African Black diaspora and minority ethnic communities, who may be experiencing difficulties such as trauma, cultural identity, racism, internal stress and conflict both individually and in their relationships.
As a Black Therapist I will tailor your therapy to incorporate these themes, as they affect your well being and self esteem.

I work with both individuals and couples on an open-ended basis or for an agreed time period, with the aim of enabling you to enhance your life, improve the quality of your relationships and to support you in living your life more fully.
I will support you to become aware and change patterns of thoughts and behaviours that no longer serve you and to increase your capacity to live your life to the full.

Below is a selection of just some of some issues and difficulties that I am experienced in helping clients with:


Identity issues (Race,cultural/sexuality/gender)
Trauma and PTSD following car accidents, Domestic Violence, Rape and sexual assault,Child Sexual Abuse.
Depression including Depression affecting couple relationship
Anxiety
Racial/sexual/disability/ discrimination/micro agression
Relationship and sexual difficulties with Couples
Cultural differences causing conflict in relationships
Relationships affected by depression
Bullying
Anxiety
Bereavement
Excessive Criticism
Difficulties forming relationships/Negative relationship patterns
Redundancy
Confidence and Self Esteem
Social Anxiety
Issues with food Compulsive/binge eating, restricted eating
Clients working in the Performing Arts and Media
I teach Mindfulness skills for maintaining your well being and stress reduction.

Finding a therapist you are comfortable working with is essential. For this reason I offer a free 15-20 minute telephone consultation. Following this we can meet at my practice room in Finchley in North London N3, or my practice room in Elephant and Castle, SE1 to discuss your concerns and goals and to see if I am the right person for you to work with. As your counsellor and therapist I am committed to support you through your difficulty with all the skills I have acquired over the years in a safe and confidential therapeutic space for us to work together.

My practice in Finchley is opposite Finchley Central tube station and within easy reach of North London including Barnet, Whetstone Totteridge, Wood Green and Bounds Green. My practice in London Bridge is 6 minutes walk from the tube station, within easy reach of South East London, London Bridge, Westminster, Kennington and Waterloo, Brixton


Free initial 15-20 minute telephone consultation.

Evening and Weekend appointments available

Click here to start your journey and first step to recovery.

If you are experiencing a crisis or suicidal thoughts you can contact your GP, call the Samaritans 24 hour service on 116 123 or ring the emergency services for immediate attention and support.